Facial growth update
So I believe I mentioned I'd adopted a "live-and-let-live" approach to my chin and cheeks recently. The results so far: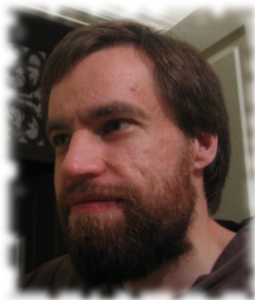 Definitely up to the point where it needs a bit of a trim, but apparently it's not as easy to get a beard trimmer as it is to get razors. Who knew?
Out of shot, and helping hold up the door frame is a now empty bottle of James Squire Golden Ale, which was surprisingly pleasant.